Our Chiropractor in Savannah offers Neck Pain Relief
Are you looking for relief? If you're looking for treatment for neck pain, there are several things you can try at home, and there are several things that a Chiropractor can do for you.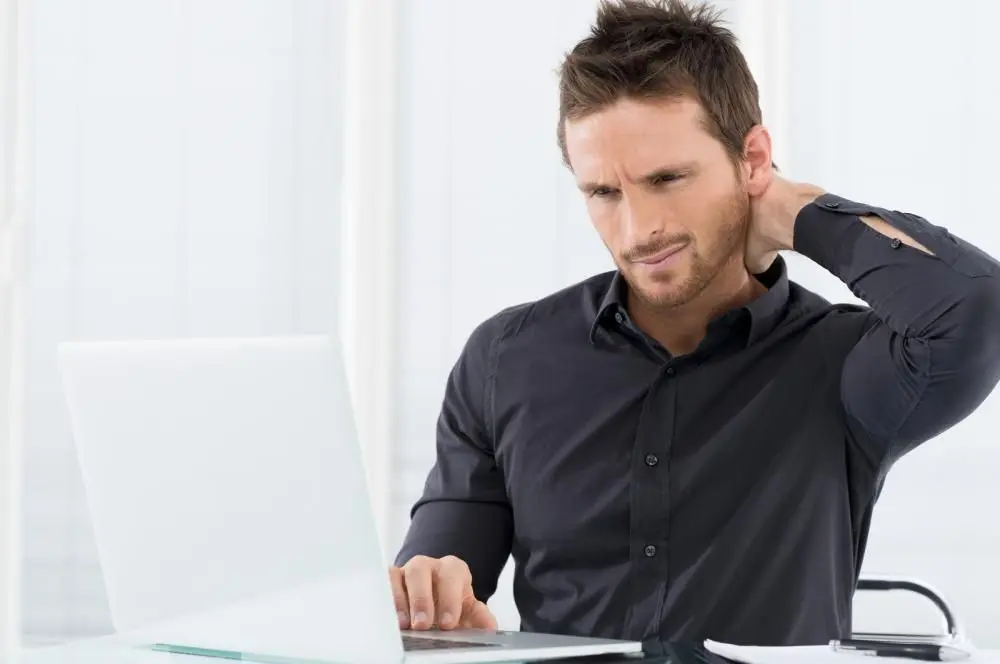 Common Causes of Neck Pain
Your neck, also known as the cervical part of the spine, is a network of bones, joints, muscles and nerves. The primary purpose of your neck is to allow your head motion. Your vertebrae are the main building blocks of your neck. Facet joints connect each vertebra - this is what lets you move your head forward and backward and sided to side. These joints are cushioned and spaced by your vertebrae disks.
Neck pain can be caused by issues with any of the network components. Muscle strain can cause a stiff neck or neck pain from spending too much time hunched over a computer or from sleeping in a weird position. Other common causes of neck pain are worn joints, nerve compression, and injuries from accidents.
Things you can do at Home
You can try gentle stretching at home to help with a stiff neck and neck pain relief. Try rolling your shoulders backward and down. Then squeeze them together. You can also try bringing your ear to your shoulder on both sides. Do all of these stretches slowly and gently - don't try to force anything.
You can also try icing injured area of the neck. Ice is great for reducing swelling of any injury and can provide amazing relief.
Going to a Chiropractor
Chiropractors are experts in non-surgical treatment for neck pain. When you first go to a chiropractor, they'll give you a physical exam and x-rays. They will help you to restore motion and reduce pain in your neck through chiropractic adjustments, physical therapy, massage therapy, and very specific exercises targeted at your neck.
You should go to a chiropractor if your pain lasts more than a few days, if it's a specific cause, like a car accident, or if it seems to be causing numbness and tingling in other parts of your body.
Contact Our Chiropractor in Savannah for More Information Today!
If you're looking for neck pain relief and you need a chiropractor near Savannah, come see us at Crossroads Chiropractic & Wellness Center. Dr. Mark Domanski has years of training, expertise, and experience and can definitely help with your back pain. We will create a chiropractic plan that specifically addresses your body's needs. If you need a chiropractor in Savannah, request an appointment online today or give us a call at (912) 353-7611.