Shoulder Pain Chiropractor in Savannah, GA
Dr. Mark Domanski provides a holistic approach to shoulder pain relief. If you live in or near the Savannah, GA area and are tired of living with shoulder pain, we invite you to Crossroads Chiropractic and Wellness Center for a healing approach that is drug-free and effective. Dr. Domanski evaluates your shoulder to determine the source of your pain and then uses natural chiropractic techniques to treat your shoulder concerns. Consistent chiropractic care is also a helpful way to avoid shoulder concerns in the future.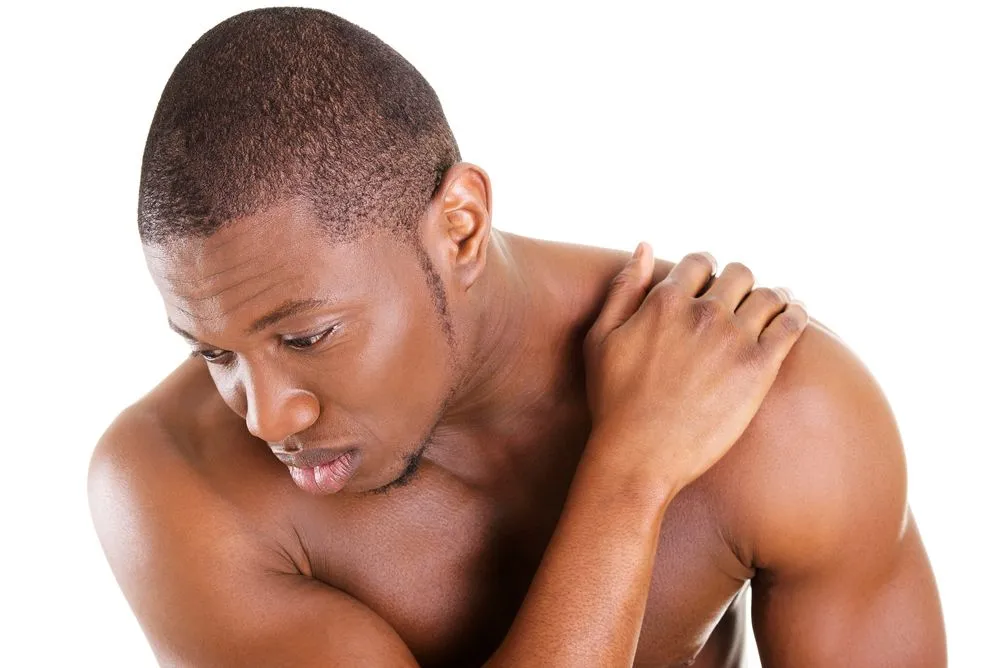 Chiropractic Care and Common Causes of Shoulder Pain
Shoulder pain may appear suddenly if you have been involved in an auto, work or sports accident. Other times, your shoulder pain may gradually worsen or appear suddenly but has been slowing growing in intensity. Our chiropractor looks for many of the following common causes of shoulder pain:
A dislocated shoulder is when the bone has moved out of the shoulder socket. Dr. Domanski can help by gently adjusting the shoulder back into its socket relieving discomfort.
Shoulder bursitis is an inflammation of the fluid-filled sacs inside the shoulder joint. Dr. Domanski uses non-invasive adjustments and therapies such as hot and cold to ease your discomfort and help your shoulder heal.
Frozen shoulders often happen suddenly. If you are experiencing limited shoulder mobility and pain, let Dr. Domanski adjust the shoulder and help it start to heal.
Rotator cuff injuries affect the small muscles that support your shoulder movements. These may happen with overuse or repetitive motions.
Shoulder strains affect the shoulder joint and the connective tissues. We can teach you exercises to strengthen the muscles around the joint to improve stability.
Shoulder sprains are injuries to the muscles that support the shoulder.
Tendinitis is an inflammation of the shoulder tendon. This may occur with overuse or after lifting heavy objects.
Call Our Chiropractor Today To Learn More About Shoulder Pain!
Contact Crossroads Chiropractic and Wellness Center to alleviate discomfort and promote fast healing. Call to schedule today at (912) 353-7611.