What Is Colic?
Colic is a gastrointestinal disorder that affects babies during the first few months of life. New parents may find their infant experiences periods of intense crying, even after they have given a feeding, changed the diaper and done all the other recommended tasks to ensure that the child is comfortable. Your pediatrician may assure you that the child is healthy and well, but the crying continues. At this point, it's time to consider whether the problem is colic. Although the causes of colic are not well understood, some experts believe it is related to the immaturity of the baby's gastrointestinal system, hormones or problems with the nervous system.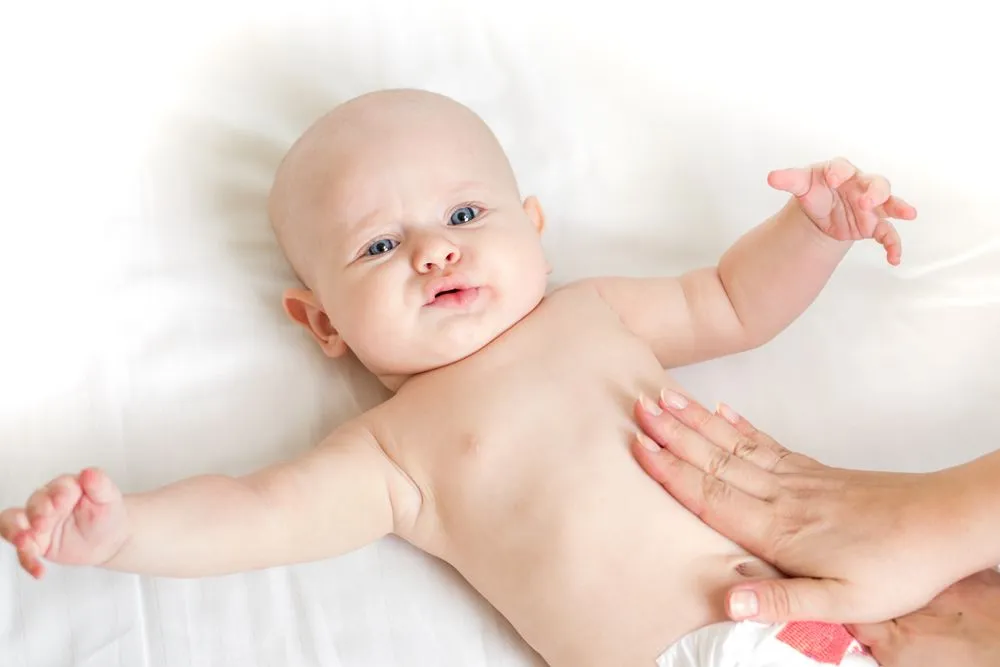 Colic Symptoms
You can begin to suspect colic if your baby demonstrates a number of characteristic symptoms. The persistent crying with a piercing tone is the most prominent symptoms. Periods of crying may occur during the same time of the day. The baby's abdominal muscle may be visibly tensed. The legs may be bent against the abdomen. The child's fists may be clenched. The child is clearly uncomfortable, despite all of the parents' efforts to help. Colic generally begins when the baby is about 3 weeks old. Colic can resolve itself when a child reaches 3 to 4 months of age. Changes in formula or simethicone drops are often recommended. These measures are not always completely effective in reducing the baby's distress.
Talk to Our Chiropractor in Savannah about Colic Treatment
Pediatric chiropractic treatment has been found to be of significant help for infants with colic. With the mother close at hand, the chiropractor uses very gentle pressure to manipulate the spine of the infant, to release pressure on nerves and aid digestive function. The technique is in no way painful to the child. In fact, many infants enjoy the contact and become very relaxed after the treatment.
Contact Crossroads Chiropractic & Wellness Care for Colic Treatment
Dr. Mark Domanski and the professional staff at Crossroads Chiropractic & Wellness Care are dedicated to providing individualized chiropractic care for their patients in Savannah, GA, and surrounding communities. We use a variety of chiropractic techniques for our patient's care, including spinal manipulation, Cox Flexion/Distraction, Activator Methods, spinal decompression, Gonstead technique and Thompson technique. We offer massage therapy, therapeutic exercises, nutritional counseling, and lifestyle advice to prevent further problems. Prenatal and pediatric chiropractic care is also available. Contact Crossroads Chiropractic & Wellness Care today at (912) 353-7611 for an appointment to discuss how our pediatric care of colic can help your child be healthier and more comfortable.