Chiropractic Treatment for a Migraine
The official definition of a Migraine headache is "a recurrent, throbbing headache often accompanied by visual disturbances and nausea, typically affecting one side of the head." Migraine symptoms can last anywhere from a few hours to a few days and most sufferers find that typical headache remedies are useless. Migraine headaches causes can vary. Often time triggered by smells, sounds, and even food allergies. A good chiropractor can treat migraine symptoms and restore balance. Following a chiropractic adjustment, many migraine sufferers report that their symptoms are reduced or have diminished completely.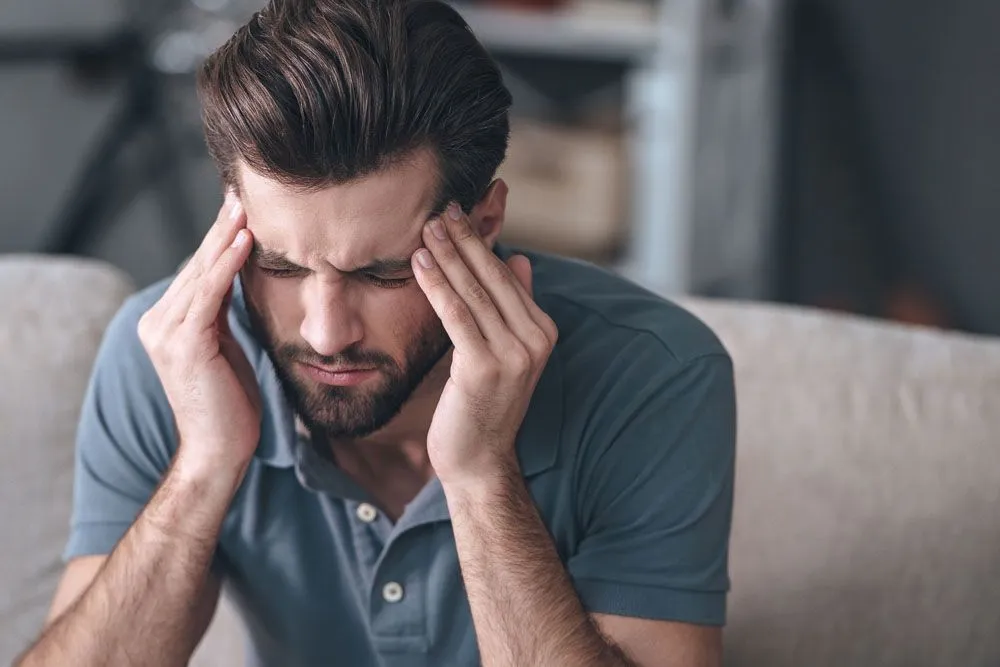 Common Causes of Chronic Headaches and Migraines
Since the pain of a migraine headache can be debilitating, the best remedy is often prevention. Unfortunately, there's no one common cause of migraines or even headaches. They may be caused by injuries to the brain stem that interfere with the flow of the trigeminal nerve. Imbalances in brain chemicals may also be a factor. Serotonin levels drop during a migraine attack, causing the trigeminal nerve to release neuropeptides which affect the lining of the brain, which may explain the one-sided throbbing or pulsing often reported in migraine symptoms.
Knowing what your personal migraine triggers are can go a long way to reducing the amount of time you spend suffering. For some people, hormonal changes may be a factor, with a pattern of headaches or migraines often occurring at a specific point in woman's menstrual cycle or increasing during menopause or puberty. Food additives, drugs and alcohol, aged cheeses, salty foods, and caffeine can also cause headaches. Stress, bright lights, exercise, loud noises, strong smells, and sleep disruptions can also be triggers.
How a Chiropractor Can Help Manage and Treat Migraines
Chiropractic Adjustment has been proven to provide relief for migraine symptoms. In a 2001 study at Duke University, researchers determined that "spinal adjustment resulted in almost immediate improvement" for some types of headaches. It also stated that the sufferers experienced "significantly fewer side effects and longer-lasting relief" compared to those who were treated with commonly prescribed medications. Prior to that study, the Journal of Manipulative and Physiological Therapeutics reported that even 4 weeks of chiropractic treatment could help patients find long-term relief from headaches and migraines.
Cluster headaches, tension headaches and those caused by TMJ (temporomandibular joint dysfunction) are most likely to be relieved by chiropractic treatment. That's because these types of headaches have a physical component. When muscles spasms become roadblocks for healthy blood flow, causing pinched nerves, constricted blood vessels, and a pain reaction from the lining of the brain. Migraine symptoms caused by sensory input triggers (smells, lights or sounds) can also be treated with a chiropractic adjustment.
Contact Our Chiropractor in Savannah, GA Today!
For a consultation, or to determine whether or not chiropractic care can help relieve your migraine headaches, cluster headaches, or tension headaches, contact Dr. Mark Domanski's office, at Crossroads Chiropractic & Wellness Center by contacting us at (912) 353-7611.